Why We Use Lutron Shades in Our Residential and Commercial Projects

Lutron's Versatile Portfolio Makes it the Perfect Choice for Any Application
Natural light can change the look of your space and affect how you feel throughout the day. Whether for residential or commercial projects, managing natural light is vital to the quality of the space. To make the most of natural light while boosting luxury, privacy, and security in your home, Lutron offers a wide range of models and applications. Read on to learn more about why we use Lutron shade automation and why you should too in your home or business in Cheyenne, WY.
SEE ALSO: Why We Trust Control4 for Our Smart Home Installations
VARIETY
Lutron shading offers many models for residential and commercial purposes, with different types of installations that suit your needs. For instance, you could implement motorized window treatments using exposed rollers or hidden rollers, with options for wired or wireless installations. You can also choose from a wide range of models including blinds, shades, and drapery. To showcase why we work with Lutron, we will focus on two solutions we often use in our projects.
WOOD BLINDS
With Lutron wired or battery-powered wood blinds, you will always have the perfect amount of natural light. Blinds automatically adjust to optimize natural light throughout the day, reducing intense glare and helping you start your days with the right amount of light. Wood blinds will also help protect your floors from fading by only letting in the necessary light without exposing your floors to the sun's UV rays all day long.
In addition, your blinds will close completely at dusk, providing privacy and peace of mind. So how does all this happen? Through the Lutron app, you can control your shades and activate daylight optimization to operate on automated schedules based on available sunlight. If you prefer, you can customize your schedules to run at different times based on your unique lifestyle.
PALLADIOM SHADES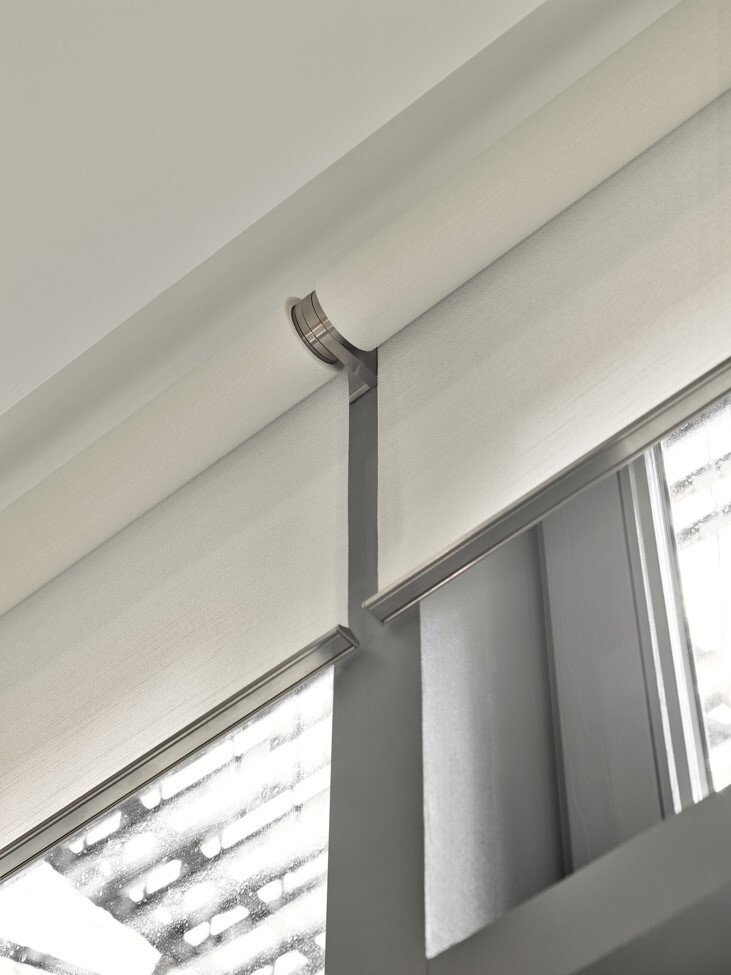 Palladiom Shades provide a beautiful design with a wired or wire-free installation that fits perfectly with any new or retrofit projects you have in mind. The battery-powered models feature active energy optimization that allows for a 3–5-year battery life. This luxury shading model is meant to be installed without a fascia, pocket or recess to fit seamlessly with any décor. Their aluminum brackets are hand-crafted and available in white, black, satin, and brass finishes.
Are you interested in learning more about these models and the rest of Lutron's shading portfolio? Please contact us or fill out our online form. We will be happy to assist you!