Increasing Your Home's Curb Appeal with Landscape Lighting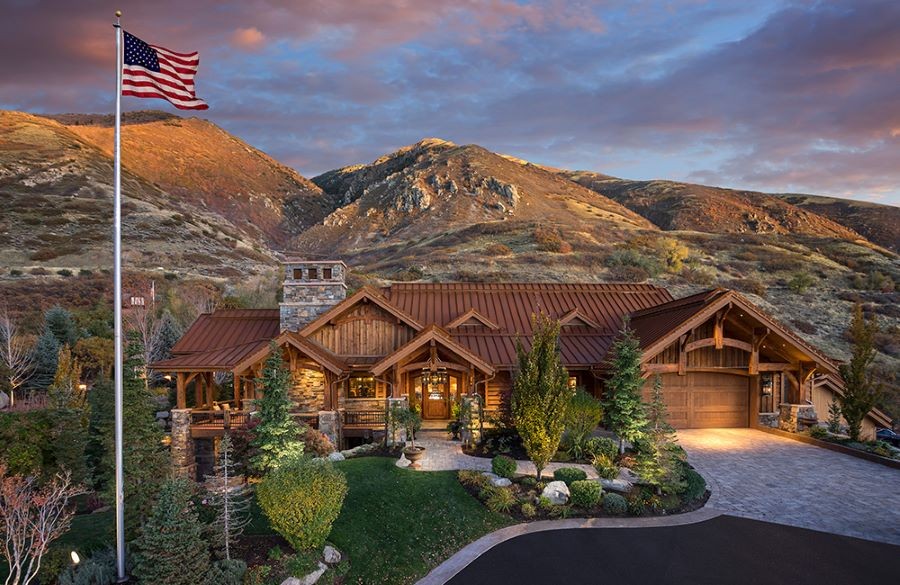 Create an Enchanting Landscape with the Latest Outdoor Lighting
Consider the homes on your street. When you drive by them at night, is there one that catches your eye? The right landscape lighting makes a home stand out from the crowd, enhancing its curb appeal, safety, and security.
Whether you're looking to spruce up your property and home value or considering putting your house on the market, great outdoor lighting design is the key. At 7220 Consulting, we combine today's state-of-the-art lighting with the latest technology to create outdoor spaces in Cheyenne, WY, and the surrounding areas that take your breath away.
Let's explore how to create that great first impression and increase your curb appeal with landscape lighting.
SEE ALSO: Why We Trust Control4 For Out Smart Home Installations
Highlighting Architectural Features
You've undoubtedly put some effort into maintaining your lawn, landscape, and your home's exterior. When evening comes, all that goes unnoticed without the proper lighting. Professionally designed landscape lighting considers your home's architecture, highlighting its best features, from stone facades to pillars, archways, and columns. It creates texture, depth, and intrigue.
Bringing Your Landscape to Life
Good lighting design is subtle and understated. It carefully considers the best-highlighted landscape features, ensuring a captivating display instead of a washed-out yard with little dimension.
To accomplish this, we use various types of fixtures designed for your unique setting. For instance, uplighting may direct light into the canopy of your favorite trees and landscape features. Downlights installed high in branches create a cascade of light resembling moonlight. The result is dazzling, a home awash in natural light, illuminated from an unseen source.
Creating a Visual Line
While it's important to softly illuminate driveways, stairs, and entryways for safety and security purposes, it's also integral to increasing your home's curb appeal. Using pathway, recessed well, and step lights, we create a subtle visual line from the street and driveway to the front entrance. Placing discrete niche lights in shrubs and other hidden areas creates an ethereal effect while providing the necessary lighting to safely lead your family and guests into your home. This transition creates an inviting, welcoming space.
Welcoming You Home
When integrated with a home automation system, you enjoy one-touch and automated lighting control. Press a button on a mobile app before you leave work to ensure your home is well-lit upon your arrival. Even better, we'll program your landscape and entryway lights to turn on in the evening when you're a block away, ensuring your home welcomes you at the end of a long day.
As writer Cynthia Ozick stated, "Two things remain irretrievable: time and a first impression." Curb appeal is that first impression, signaling to friends, neighbors, and buyers what they can expect when they walk through your doors. And according to Better Homes & Gardens, professionally installed landscape lights have a 50-60% return on investment!
Are you ready to enhance your home's beauty, safety, and security while increasing its value? At 7220 Consulting, each of our projects is customized and unique to your vision and lifestyle. To learn more about our landscape lighting design and installation process, or to schedule a complimentary consultation, contact 7220 Consulting today.