The Right Tools for the Right Job: Choosing a Home Projector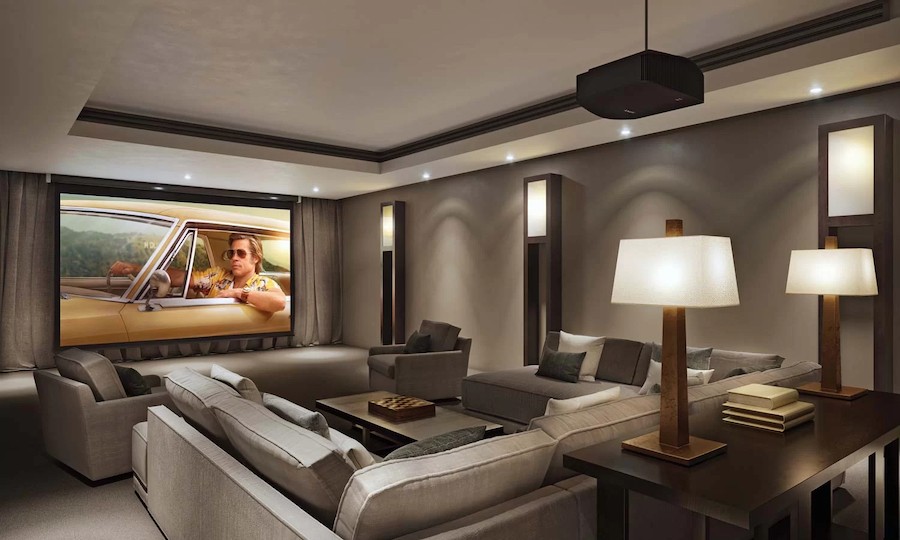 An Immersive Viewing Experience Awaits You with Luxury Home Theater Design
In our last blog, we shared the importance of choosing the right professional team for your luxury home theater design. The expert AV specialists at 7220 Consulting offer extensive experience and know-how for your new or upgraded entertainment spaces in Cheyenne, WY, and the surrounding areas. In this blog, we'll dive deeper into the importance of your home projector selection. There are many options on the market these days, so knowing what to look for while researching products is essential. Keep reading below to learn more.
SEE ALSO: How We Make Your Home Theater Installation a Success
Consider the Size of Your Home Theater Space
One of the primary considerations when selecting a home theater display is the size and shape of your theater room. Many homeowners want a larger-than-life display, yet TV displays are only so big, and the comfort of your viewers is imperative. Too big of a screen, the viewer is left craning their neck left to right or up and down to see the entirety of the screen; too small of a screen and the immersive nature of the cinematic experience is lacking.
Shallower rooms without the space for the long-throw requirement needed for traditional projectors are still good candidates for home projectors, but they need to be short-throw or ultra-short-throw projectors. These projectors direct the image onto a screen from only a few inches away, yet are still bright and powerful enough to produce a crisp image upwards of 100-plus inches! For longer home theater rooms, a traditional projector with a throw distance of 15 feet would provide a 150-inch display image!
Image Considerations
For a high-end home theater experience, you'll want a projector that delivers deep, dark colors and a high contrast ratio for engaging pictures. The lighting source of your projector is something to consider, and the primary options are bulb lamps and lasers.
Lightbulb-based projectors run "hotter" than their counterparts and have a half-life of many thousands of hours. This means that the image quality will begin to decline until you're required to replace the bulb. Laser home projectors cost more, but they do run "cooler" and have a much longer lifespan before parts replacement is necessary. So which should you choose? If you plan to use the projector daily, opt for a laser model known for its improved color contrast and longer lifespan. If you plan only to use your home theater space a few times a week, a lamp-based projector will likely suit your needs just fine.
Other considerations include the following:
Ultra-high-definition 4K or 8K upscaling, though not much 8K content is available (yet).
Imaging chip options DLP (for the sharpest picture) vs. LCD (budget-friendly) vs. LCoS (for a truly cinematic experience)
High Dynamic Range (HDR)
HDMI eARC ports for your surround sound system to support Dolby Atmos
A brightness of at least 2,500+ lumens, brighter if you plan to install it in a room with ambient lighting
Once you've selected a home projector, then you're well on your way to the home theater of your dreams! If you're ready to discuss the possibilities of your future entertainment mecca, connect with our team here to get started.